Project 365
Well, this might just well and truly get me posting here again.
I've decided to join Project 365. In someone else's words:

"As suggested by Photojojo (what do you mean, you've never heard of Photojojo
), Project 365 is all about taking at least one photo each day, and compiling them into a special album."

It sounded fun, and I've decided to join along, and while I'm posting this late, the pictures have all been ontime so far.

To catch up with the current, here are days one through four.
Day One:
So this is my new dining room. Yes, mine all mine at last. With my very own new (to me) kitchen table, and china hutch that I used as bookshelves for years, and many rescues from thrisft stores gracing its shelves... and my mother's old gawdawful curtains still on the windows.
But it's still mine all mine and I think it's a perfect way to start off the year.
Day Two: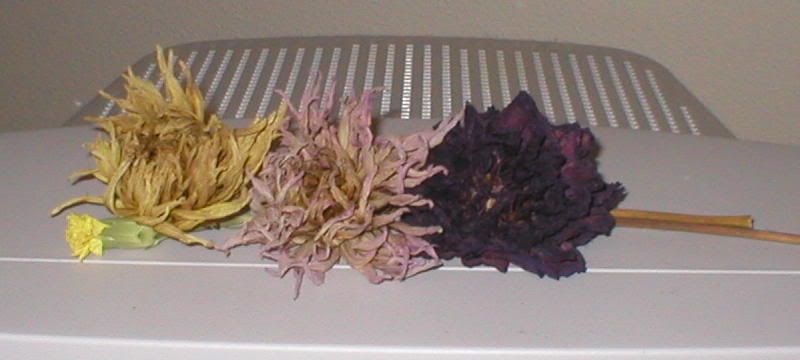 Flowers at work. These are some dried flowers that I saved from the very first boquet my Aodhan bought for me. They grace the top of my comptuter at work.


Day Three:
Cheating, perhaps... I did take this picture on this day so it counts, but the picture is of our barn that blew down in the horrific storms we had in November. This is taken up through the old posts and rafters that no longer have a roof on them.
Day Four: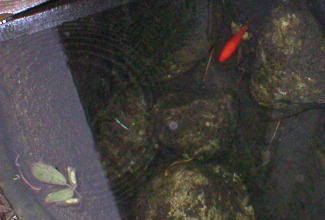 Just to prove fish really *do* thaw out.